T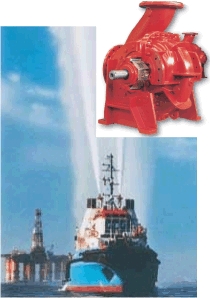 Only pumps that meet the highest class of internationally recognized standards are acceptable for use as fire pumps. The Nijhuis Fire Protection pumps are used on oil platforms and in the marine industry.

When designing pump packages, Pentair Nijhuis always bears in mind that the installation technicians, the operators and the maintenance technicians need advice and service in combination with the supply of equipment.
Nijhuis Fire Protection Compact Unit electrical/hydraulic started for Exxon Mobil Sakhalin Russia.